New Release ! Breath-taking 27 " LCD Versatile Display Monitor,
2560 x1440 WQXGA X-Bri LED back light , Highest Resolution Display in the Market
The LCD Monitor Specialized for Professional Design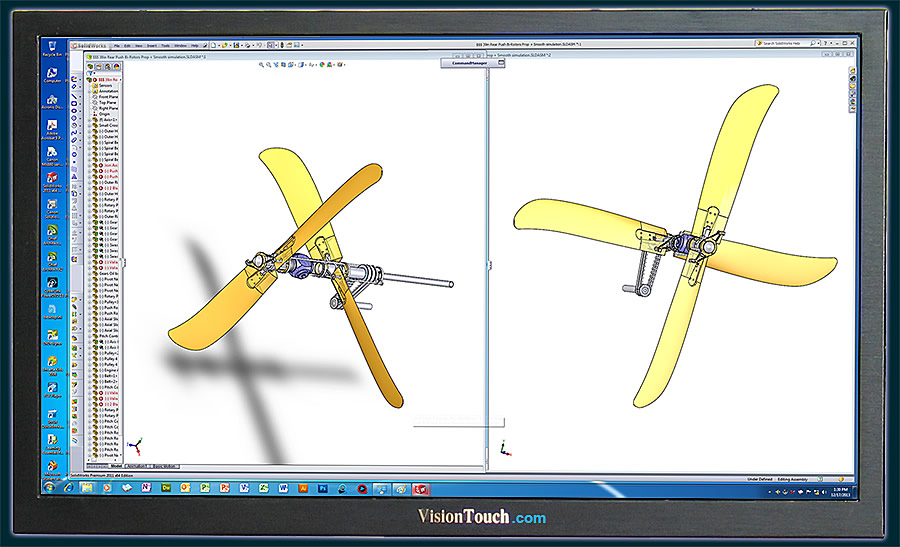 Ideal for Aero Space, Aircraft CAD /CAE / CAM Engineering Design, Simulation & Design Workstation
Ideal for Air Traffic Control Tower , Control Center Massive Information Display , Air Surveillance, GPS Flight Air Map Display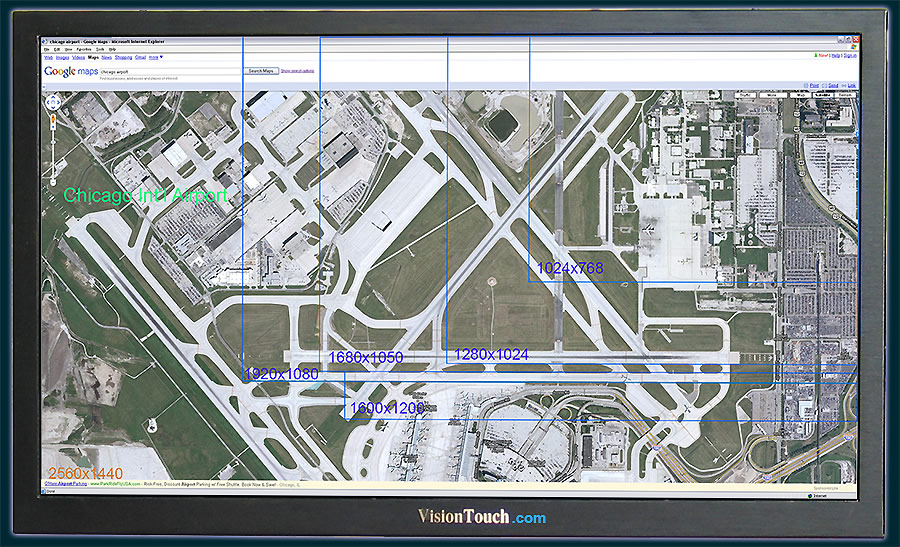 Works with both PC & Apple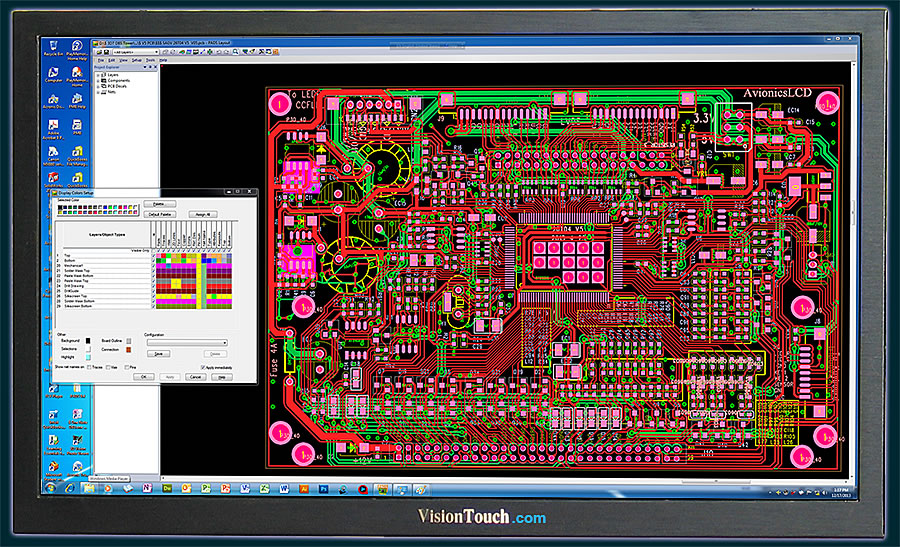 Ideal for Electronic Circuit PCB Layout Design & EDA Work Station
Ideal for Architectural Design , 3D Animation Design & Movie Filming Editing Display Monitor.
and for Stock Market Information Display Monitor as well.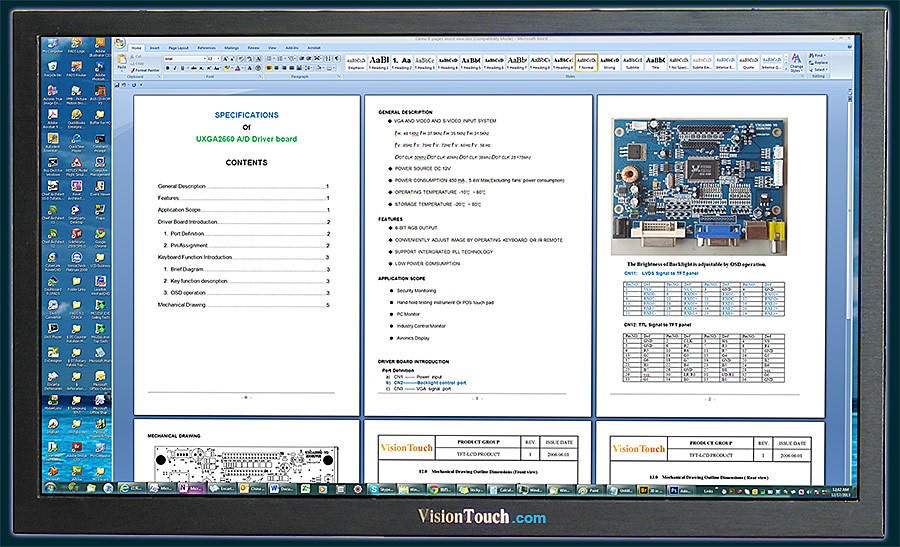 Display 3 full pages of 8.5 " X 11" Information horizontally
Most Productive Professional Design Monitor in the Market !
Back View

Sample price only $ 798 ( MOQ 2 pcs ) Promotion before Christmas Eve

The 27" LCD Panel Mechanical Drawings
Specifications
Model Name

VT

27

0WQ-XBr

LED

Resolution

2560x1

44

0 WQXGA

Screen Size

27 " inch Diagonal, 16 : 10 ratio

IPS

LCD

Pixel Pitch

0.233 x 0.233 mm

Pixel format

S-PVA mode ( Super Patterned Vertical Alignment )
SIgnal Input Interfaces
Dual link DVI -D 24 pin + HDMI + VGA +


DP-Display Port ( for both PC & Apple )

LCD Overall Dimensions
25"W x 15" H x 1" D
+1-3/8 " 2nd stage back cover

Brightness

420

CD / m 2 X-Bri

Back Lights

L

ED

3,0000 hour life.

Contrast Ratio

1000: 1

Viewing Angle

178

°

H, 178

°

V degree ( CR >= 10 ) ;

Display Colors

8 bit 16.7 Millions Color

Color Gamut

72%

Color Temperature

90

00 K

Response Time ( ms )

6.5 ms,

Power Input

24V DC , 5 24V DC Jack. Center pin is

+

Power Consumption

110 Watt.

Included Accessories
24V AC-DC Power Adapter,
DVI-D Dual Link cable.

LCD Monitor Weight ( without stand )

5.6

Kg

Screen Surface Treatment

Haze 44 %, Hard-coating ( 3H ) , Anti glare

Operation Surface Temperature

0 ~ + 50 °C

Storage Temperature

- 20 ~ + 60 °C

Operating Altitude
0-10,000 feet ( 3,048 Km )

Max Main Frequency via DVI-D

F-DCLK 134.25 MHz

Compliances

RoHS, Pb-free Compliances